Save the date! Craft2Wear 2016 will take place Thursday, October 6th through Saturday, October 8th at the Building Museum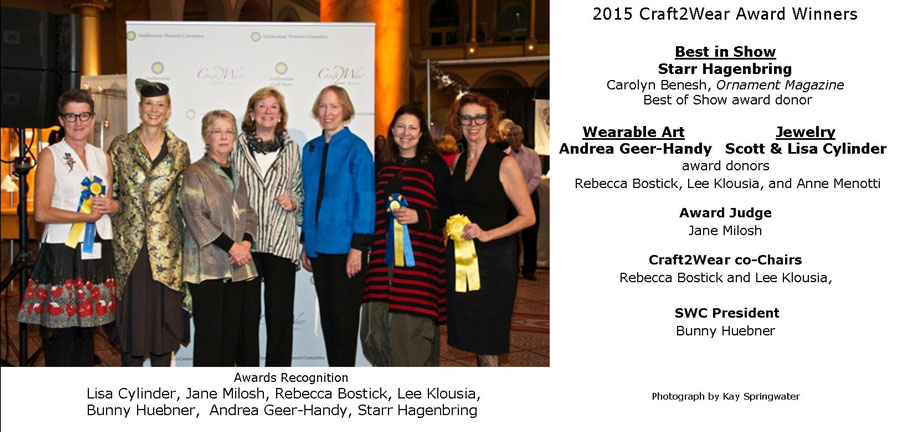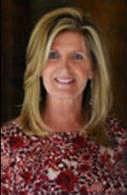 Robin L. Davisson, Ph.D., Honorary Chair
The Andrew Dickson White Professor of Molecular Physiology, Cornell University
We are pleased to welcome Robin L. Davisson, honorary member of the Smithsonian Women's Committee, as she and her husband David J. Skorton, Secretary of the Smithsonian, begin a new chapter in their lives.
Bunny Huebner, SWC President
Rebecca Bostick and Lee Klousia, Co-Chairs Craft2Wear Show
Show and Sale of Wearable Art
Made in America 
Clothing, Jewelry, and Accessories
for women and men 
All 56 exhibitors previously juried into Smithsonian Craft Shows 
Advance Chance Party
Thursday, October 6:  5:30 - 9 pm.
• First Choice Shopping
• Wine and Light Buffet
• Music, Modeling and more
Advance Purchase Required     Admission • $75 
or call 888.832.9554
Friday, October 7: 10 am - 8 pm.
Friday Artful Happy Hour 5:30 - 8 pm.
Saturday, October 8: 10 am - 5 pm. 
Admission • $15 at the door, cash only
National Building Museum
Great Hall
401 F Street, NW, Washington, DC 20001
Metro - Red Line - Judiciary Square Station
Directions